How to Save Energy While Cooking this Summer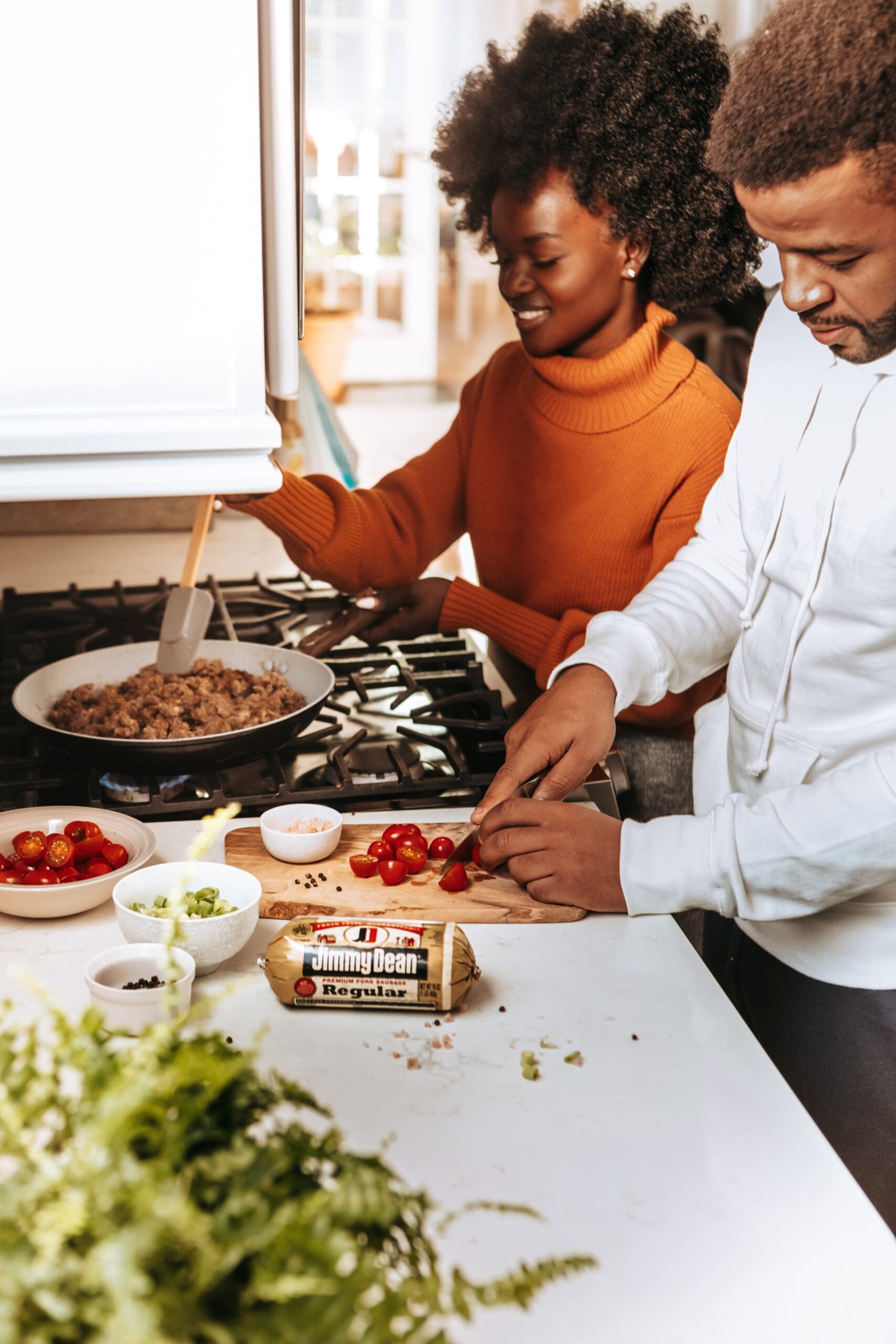 Summer is here, and it's time to cook up some savings! Did you know that even when you factor in the cost of electricity, it's less expensive to cook at home than to get takeout? On average, we're using about 20 cents of electricity a day when we cook at home. This adds up to $73 a year!
Save even more by following some of our other summer savvy cooking tips:
Keep your refrigerator

about

two-thirds of the way full. A full fridge uses less energy than an empty fridge: less air space means that it's less likely that cold refrigerated air will be swapped with warm air from the kitchen. However, you don't want to cram the fridge with as many items as you can because the cold air still needs room to circulate to cool your food effectively. If you're unable to find enough items to fill your fridge, try keeping gallon jugs of water in it! (This idea also works with your freezer by filling it with bags of ice.)
"Time" your leftovers. Help your fridge use even less energy by letting your hot leftover food cool down completely before putting it Your fridge will use less energy to chill them.
Try using your microwave for cooking instead of your stove. Microwaves use half as much energy as a stove and won't heat up your house.
If you need to cook something on the stove, use the smallest pot you can. This will not only use less energy but also speed up your cooking time. It can even reduce your water waste if you're cooking something that requires boiling water.
Keep the lids on your pots. This will reduce heat loss which means (1) you can set your stove at a lower heat (e.g., simmer), (2) water will come to a boil quicker and (3) cooking time will be reduced.
For more information on Santanna's energy offers or to enroll in a plan, call 630-552-6881 or go online to: www.santannaenergyservices.com
About Santanna Energy Services
Santanna Energy Services located in Austin, TX and Bolingbrook IL, is a Natural Gas and Electricity Provider for Residential, Commercial, Industrial and more. The company was founded in 1988 and has been in business for 32 years and growing!
Tyler is an experienced energy professional, having worked for Santanna Energy Services, for the past four years. He is passionate about renewable energy and believes that diversifying the energy grid is the key to a sustainable future. Tyler is dedicated to supplying consumers with the best possible energy solutions and works diligently to make sure that Santanna can deliver the highest quality service.