Managing Your Utilities During the BIG Move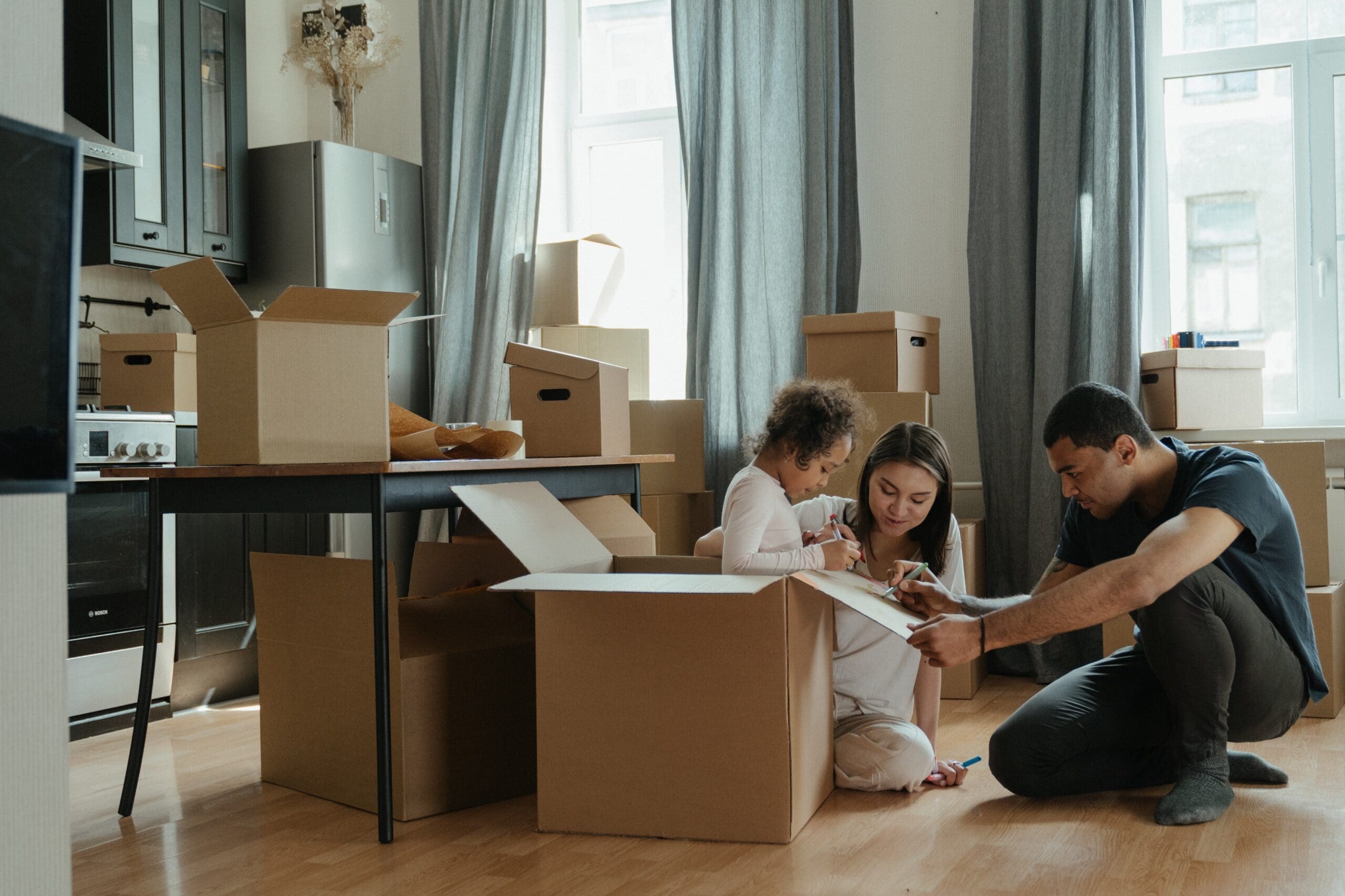 According to the latest Census, 10 percent of Americans – or more than 15 million households – move each year. Purging and packing your belongings, then moving and unpacking at your new home can be a time-consuming task. During this busy period don't forget your utilities!
Contacting your natural gas and electric utility companies before the move ensures you don't accidentally go without energy the day before you leave OR get billed for energy you didn't use. It's important to work closely with your utility company to have a seamless transition between your new and old energy contracts.
Breaking down the Basics
Same Utility Company
If you're moving to a home in the same service area, you can simply call your utility company and ask them to transfer your services. Some utilities will transfer everything (even your contract with a third-party energy supplier, like Santanna Energy Services), but you must specifically say, "Please transfer all my services."
If you call and ask to start new service at a new location, the utility company will give you a new account number and nothing will be transferred over. If you want to use a third-party energy supplier, you will need to enroll again, as described below.
When you contact the utility company, they will ask for your last day of service at your current home. This will be the day of your last meter read. They will also verify the start date for service at your new home. Before you hang up, be sure to pay off any overdue balances or fees before closing or transferring your current account.
New Utility Company
If you're moving to an area served by a different utility company, you will need to set up a new account. They will confirm your new mailing address and give you a new account number. However, they will not shut off services at your current home. You will need to contact your current utility company to do this. Also, if you have or want to use a third-party energy supplier, you will need to re-enroll. (See tips on how to do this, below.)
After You've Moved
Once you have arrived at your new home, do a thorough check once your utilities have been activated. Can you turn on the lights? The stove? If they do not appear to be working, you would contact the new utility company for this issue.
Interested in a Third-Party Energy Supplier?
If you couldn't transfer your services and want to re-enroll with a third-party energy supplier, you can wait until you receive your first bill, or you can get your new account number from the utility company and contact the third-party supplier right away.
Before you enroll, confirm with the utility company that your account is active, or your enrollment with a new third-party supplier could be rejected.
Some suppliers may require information about natural gas or electricity consumption at the new address before they will enroll you. You can access this information once you receive your first bill from the new utility company.
You can enroll online or work with a sales representative to find the best plan for you. Once you select a rate and finish the enrollment process, the new supplier will get a start date from the utility company and that is when they will begin your service.
For more information on Santanna's energy offers or to enroll in a plan, call 866-518-6187 or go online to: www.santannaenergyservices.com
About Santanna Energy Services
Santanna Energy Services located in Austin, TX and Bolingbrook IL, is a Natural Gas and Electricity Provider for Residential, Commercial, Industrial and more. The company was founded in 1988 and has been in business for 32 years and growing!
Tyler is an experienced energy professional, having worked for Santanna Energy Services, for the past four years. He is passionate about renewable energy and believes that diversifying the energy grid is the key to a sustainable future. Tyler is dedicated to supplying consumers with the best possible energy solutions and works diligently to make sure that Santanna can deliver the highest quality service.